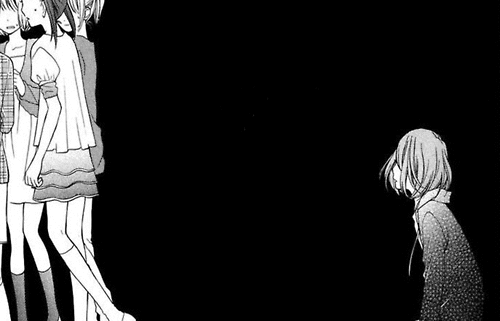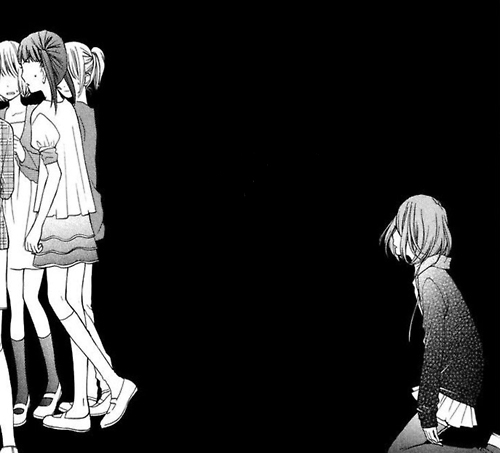 In early 1967, my mother sat me down to inform me that once she remarried in August, we were moving from Bridgeport to Westport Connecticut. I wasn't pleased. In June, I was graduating from St. Ambrose Catholic Grammar School in Bridgeport and was planning on attending Notre Dame Girls Catholic High School in the fall.
But my mother's marriage and relocation plans put the kibosh on my high school aspirations.
I begged her to let me live with my grandmother and attend Notre Dame Girls, but she was convinced that Westport was going to be the best thing that ever happened to me. She sang its praises and was convinced that our lives were going to be forever changed, and in the most incredible ways. The streets were safe, the residents were famous, and we were soon to live amongst the classy and well bred.
So what? I was popular. I had tons of friends. And I was looking forward to attending Notre Dame Girls with my buds. Who cared about classy?
But plead as I might, the decision was made. We were moving to Westport in August of 1967.
And that's when fashion became center stage in my life—like it or not.
As someone who wore a school uniform for eight years, fashion was of little importance to me. Plus, being at the bottom rung of the money ladder, we had bigger fish to fry so to speak.
But my mother was obsessed with finding the right dress for me to wear to her wedding, as well as future fashion plans for how we would present ourselves to the Westport world.
First came the marriage outfit—an orange paisley accordion pleated dress with matchy shoes and purse. I felt like a fruit salad. I was a Bridgeport girl. Paisley wasn't big in the Bridgeport hood, and neither was orange. But I tried to suck it up and felt extremely self-conscious all wedding day.
The reception took place at Longshore Country Club. This was my first foray into the tony town of Westport. As we drove through the massive trees flanking both sides of the picture perfect rustic road leading to the reception, it painfully dawned on me that I was probably not going to fit in here.
Moving day was scary, and lonely. Westport was a mere 12.2 miles from Bridgeport on I-95, yet worlds apart. We pulled up to the long driveway on a tranquil, dead end street, to a magnificent house. I couldn't believe we were actually going to live there.
Having spent my first 14 years sharing a room with my mother, I was ecstatically enjoying my lavender and lace boudoir. And I actually had a piano in my room. I was pinching myself to make sure it was all real.
But it soon became tortuously clear that my rags-to-riches life change was going to be a swirling whirlwind of anxiety, rejection and pain.
Immediately following the wedding, we went to Country Gal in Westport for some bathing suits, cover-ups, bathing caps and sunglasses. My mom was frantically preparing me for my pool debut at Longshore. There weren't a lot of swimming opportunities during my Bridgeport years. And I had a near drowning experience as a youngster, so swimming, and any associated attire was not my forte. So it should have come as no surprise to me, that my pool induction would be an utter and total failure.
What was my mother thinking when she convinced me that I looked tres chic in my bubblegum pink daisy embellished bathing cap and matching one piece daisy patterned suit? And let's not forget the pair of daisy-shaped sunglasses I wore, to pull the whole ridiculous look together. I was maybe 90 pounds, and a lanky, awkward, pink spectacle. I observed with intense interest Muffy, Buffy and Stuffy prancing around the pool flirting with Chip, Skip, and Topper. I jealously witnessed this incredibly gorgeous blonde Adonis they called Oakes, throw Bitsy in the pool. I left the pool that day feeling profoundly ugly, convinced that I would never be part of the in crowd. I hung out at that pompous pool every sunny day for weeks, and those kids never gave me so much as a glance, let alone a chance.
My back-to-school shopping trip took place in early September at Country Gal, along with every other young girl in town. Main Street was packed with beautiful people, dressed to the nines, browsing, shopping, and chatting with friends who they saw coming in and out of the stores. Everyone knew everyone.
The young girls my age, many of whom I recognized from the Longshore pool, were wearing rainbow colored fabric pumps with chunky heels, that I later found out were "Pappagallo's." Their statement shoes matched their flashy floral shift dresses, which my mother whispered to me were Lily Pulitzer's. The first question that came into my mind as I warily viewed my brightly adorned peers was "Pink goes with green?"
The Westport girls had perfectly flipped hair; many wore eye framing side bangs. Their moms sported beehives and up do hair in elaborate coiled arrangements. They were all picture perfect, and I was beyond intimidated. On the contrary, my frizz ball hair was parted down the middle and pulled straight back into a messy nub.
The clothes my mother chose for me were way out of my league, ridiculously pricey, and nothing I would ever consider wearing. I never saw so many shades of pink, purple, yellow and green all mixed into one extremely busy and ugly tent dress. Thrown into the mix were a few madras, polka dot, paisley, and striped ensembles, accessorized with Emilio Pucci scarves and textured tights. To complete the wardrobe, my mother splurged on Mary Jane flats, square toed patent leather slip-ons, and kitten heels. As I hid in the Country Gal dressing room to avoid the it girls, I was praying that my Bedford Jr. High School debut was going to be more successful than my Longshore pool coming out.
My first day of school was a blur—except that I will never forget the giggling girls whispering about my black and white polka dot dress, red tights and red Mary Jane's. One girl called me the Mod Martian. Unfortunately, the name stuck. So did Theresa the Greaser and Olive Oyl. Suffice it to say, I had a heck of a time making friends. I was finally able to muster up a few misfits, and together we struggled our way through ninth grade.
But that didn't stop my mother from trying as hard as she could to trend me up. I added go-go boots, jackets with frog buttons and mini dresses designed by Mary Quant and Pierre Cardin to my repertoire. But try as I might, I just couldn't break through. All those well-bred, rich little girls wouldn't give me the time of day.
My mother was desperate for me to assimilate, and ultimately signed me up for a program called "Junior Years." It was a charm school-like ten week course run out of the Westport Women's Auxiliary Club; or some such name.
It was at Junior Year's that I realized so much about my young self. I was a quick study: Less was more, I conquered my frizzy hair (thanks to the Girl from Uncurl), and kept all clothing super simple.
The program was sponsored by Cover Girl, and I became an expert at hair management while downplaying my ethnic look, with just the right amount of makeup. I was determined to start Staples High School as a new and improved Teri. I had declared war on myself, and I was going to divide and conquer. To this day, I still call makeup my war paint.
I traded in my floral shifts and Mary Jane's for cheap Landlubber jeans bought at a local Main Street store called Functional Clothing, and stopped trying to be someone I wasn't. I also stopped slouching for fear someone would think me too tall, and wore those tight fitting Landlubbers proudly, not giving a damn how skinny I was.
On my first day at Staples High School, not one person from Bedford Jr. High even knew it was me. I had managed to reinvent myself, and it turned my life around.
https://terischure.com/wp-content/uploads/2021/05/My-Arduous-Journey-From-Bridgeport-to-Westport.gif
453
500
Teri
Teri
2015-06-27 19:40:58
2021-05-09 21:47:06
My Arduous Journey from Bridgeport to Westport—and What I Never Should Have Worn