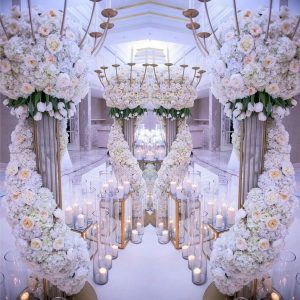 Okay, maybe I hyperbolize when I say wedding centerpieces can save the world.
But my suggestion could certainly save one person's world.
Many of my friends and relatives are getting to the age where they are helping their children plan and finance their weddings. And according to the majority of them, most couples are spending about 8-10% of their total wedding budget on flowers.
I also discovered from reading several wedding websites, that the centerpiece is considered the major focal point at the reception.
The claim is, as guests walk in they can indulge in the fabulous table decor that you put so much energy, time, and effort into creating. (BTW, nowhere on those websites did I see anything about how ridiculously expensive centerpieces can be.)
According to my per-usual online research, the latest and greatest table statements are the "towering centerpieces." The argument for tallness is to avoid blocking anyone's view. No self-respecting about-to-be-married couple would want to do that. The higher the centerpieces the better to see you, my dear.
To all you future brides out there, I would venture to guess that these "towers" are going to eat up way more than 8-10% of your wedding budget. And that is not including the bridal and bridesmaid bouquets, flower girl head wreath, and her basket of rose petals, mother/mother-in-law flowers, boutonnieres, altar arrangements, pew, and chair décor, the toss bouquet, and cake flowers. Cha-ching, cha-CHING.
I hear ad nauseam from my friends and family who are planning weddings and other momentous occasions, about the rarest of flowers sitting atop Eiffel Tower vases filled with water and beta fish (I've seen this one for myself), clusters of orchid blossoms, and baby's breath on gleaming silver candelabras adorned with smokeless dripless tapers (I've seen this one too), and black magic roses hanging from eight-foot branches with moonbeam uplighting.
Oh and let's not forget the twister-inspired florals that create resplendent movement, horizontal pussy willows draped high above tables on gold spun wire, floral arrangements designed to resemble clouds at sunset, upside-down Christmas trees adorned with crystal birds, blah, blah, blech.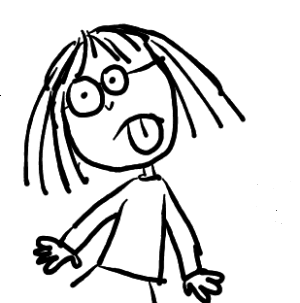 For anyone who knows my personality and blogging style, I just can't resist scrutinizing the incredibly opulent, not to mention costly "focal points." These floral monuments can cost upwards of $500-$600 per table. Probably more.
Let's talk.
Dripless tapers: Nothing like a little fire to get the party started. And don't forget to use the clusters of baby's breath to help it along.
Beta Fish: Otherwise known as Siamese fighting fish. Seems like a bad wedding omen to me.
Horizontal Pussy Willows on a wire of gold: Puleeze.
And call me stupid, but when I envision twisters, the word resplendent doesn't even cross my mind.
Are we really serious here?  Whatever happened to the mantra "People are starving in Africa." And okay, maybe most aren't focusing on the starving and suffering when choosing flowers for their wedding.
But what if they did?
As I trolled around the internet looking at all the centerpiece and floral options—and the cost, I couldn't help but envision a more philanthropic option.
So look no further than this blog post for some great centerpiece ideas. Your exhaustive internet searching is over. As my wedding gift to you, I have gathered some impressive information, so rest those little phalanges and read on!
First, take a look at this towering masterpiece below.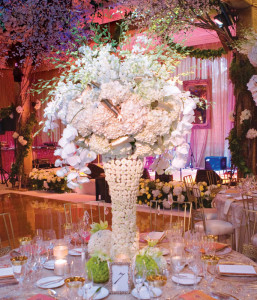 I won't even try to guess at the cost of this monstrosity. But if you look very closely, you'll see the itsy bitsy frame with a table number. This is the masterpiece I want to discuss.
How about taking away that gaudy centerpiece and keep it real simple. Just a small frame with a table number that could say:
Welcome to Table #1. In lieu of a candelabra, we helped young Leah, who has been living a life of neglect and hardship, to pursue her dream of a life of stability and success, by providing her with a dress for a job interview.
Welcome to Table #2. Instead of an Eiffel Tower vase full of rare flowers, we provided teenager Sam, who usually goes entire days without food, with a full day of healthy, nourishing meals.
Welcome to Table #3. Rather than black magic roses hanging from an eight-foot birch branch, we were able to give a homeless kid, who usually sleeps on the streets, a clean warm bed and a safe and good night's sleep.
Welcome to Table #4. There is no floral arrangement at this table in order to provide two homeless kids with a week of groceries.
Welcome to Table #5. We decided that instead of pussy willows hanging from a string of gold that we would provide a warm winter coat for a homeless child.
Welcome to Table #6. This table is void of floral accouterments because we decided to use the money to pay for doctor visits for five homeless children.
Welcome to Table #7. We decided to donate a week's worth of transportation for someone who needs kidney dialysis in lieu of a floral arrangement.
Total bill for the above:  $431.00
Oh, and instead of throwing money away on bouquets, and the rest of that nonsensical nonsense, take a look below at just a handful of ideas to make better use of your money: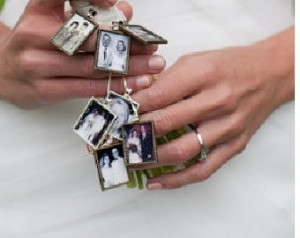 The Center for Victims of Torture
National Military Family Association
Guide Dog Foundation for the Blind
Breast Cancer Research Foundation
Starlight Children's Foundation
To all of you soon-to-be-married couples out there, I would like to say:
Lifelong love and happiness is the reason, devotion and friendship is the gift, kindness and empathy is the glue, and until death do you part is the lastingness.
And if any of you brides decide to take my suggestions, please let me know. I would love to write a follow-up blog piece about it.
https://terischure.com/wp-content/uploads/2021/05/Wedding-Centerpieces-That-Can-Save-The-World.jpg
1500
1500
Teri
Teri
2015-03-29 12:36:03
2021-05-13 13:43:45
Wedding Centerpieces that Can Save the World