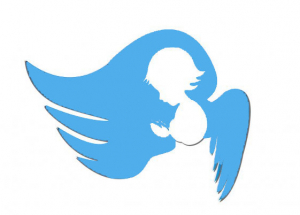 CHAPTER 7
A NEW SCHOOL WITH A SIDE OF BAPTISM
January 1961
Mem, Mom, and Mere Germaine huddled around the kitchen table, whispering to each other. I was supposed to be asleep, but I snuck out of bed to try to hear what they were saying. Mom was doing all the talking, and it was mainly in French. I tried my best to figure out what was going on, but I was confused.
Mom was telling Mem and Mere that for me to go to St. Ambrose Elementary School after Easter break, I needed to get baptized.
Wait. Was I going to a new school? Nobody told me that. And I had no idea what a baptized was.
Mom went on to tell Mem that she would have to pretend to be my mother because the Catholic school wouldn't accept anyone from an excommunicated family. Mere said that she didn't want Mem to lie, but she had to agree with Mom that the only way I would get into St. Ambrose, was if they pretended that I was Mem's daughter and Mom was my sister!
Then Mem piped in that it was about time they baptized me Catholic anyway and that there was no reason I should be Greek Orthodox and risk going to Limbo. She blamed my dad for that.
Wherever Limbo was, it didn't sound like a place I wanted to go. And no way did I want to go there with my father.
Then Mom said that if anyone at St. Ambrose asked, she would tell them that she was married to an oil rig worker stationed out of state and that Mem and Mere were widows. Mem and Mere bobbed their heads up and down like Mom was the boss of both of them.
They had always taught me that lying was a sin, so why was it okay for them?
The next day Mom sat me down and told me that because of Barbara Titone, I was going to a new school.
I was thinking about all the ways I could punch Tit out for causing me so much trouble. Mom scolded me for not paying attention.
Then Mom said that if anyone at St. Ambrose asked, I had to tell them I was Mem's daughter. When I reminded Mom that lying was a sin, she told me to "shut it."
It was Mem who told me that right before Easter, I was getting baptized. I wasn't crazy about getting a pile of water dumped on my head, but what could I do? Mem promised me that she would take me to Howard Johnson's for a banana split afterward, so I was excited.
Every time I saw Tit at school, I gave her the rat face, so she stayed far away from me, but so did everyone else because they thought I wasn't right in my head.
While I waited to get baptized, I focused my attention on the top outside corner of our back porch, where two small birds were busily making a nest using dried leaves and twigs.
Soon, the birds had a baby! Mem called them Oiseaux, which means birds in French. The mommy bird peeked her head out of the nest while the daddy bird watched their wobbly baby hop around on our rotting rail. I knew which one was the mom because she was smaller than the dad. I asked Mem if she thought their tummies growled like mine when they were hungry. She said she didn't know. My belly was always growling from hunger, and I was afraid that they were hungry too.
But mostly, I was afraid the hungry rats would eat my new friends. I asked Mem if rats ate birds, but she didn't know that either.
There was a window in our kitchen, close enough to the nest for me to watch them. I put a small pot of water on the rail and laughed with delight when the birds took turns dunking their tiny heads in it. But Mem took the water away, explaining that it would bring other things, and I knew exactly what she meant by that. Every time I pressed my face against the windowpane, I prayed to God to make sure the rats didn't eat my birds.
On the day of my baptism, Mem dressed me in all white. Mom couldn't come because she had to work, so she sent one of her friends who came as my godparent, and Mere was a witness. Mem lied to the priest and told him she was my mother. Mere kept quiet and didn't say one word. The priest was rough, and the water he poured all over my head and face was ice cold. Some of the water went up through my nose, and I started to choke. The priest forced me to keep my head back even though I was having trouble breathing. He told me to be strong for Jesus and that the Holy water would save me.
On the bus to Howard Johnson's, Mem told me that Catholics were against divorced people. She explained that both she and Mom were divorced because they both married bad men. She made me promise not to tell anyone about their divorces, or I would have to go back to school with Barbara Titone. I told Mem I never wanted to see Tit again, but I also didn't want to lie. She responded that I shouldn't give her any trouble and just do what I was told.
On the first day of school at St. Ambrose, the kids were friendly, but the nuns were strict and grumpy. I made it my business to lie, lie, lie, and told everyone I met that my dad was a famous oil rig worker who worked far away and that I lived with my mom and older sister, even though nobody asked.
When I got home that day, daddy bird was lying limp on the porch. I poked him, but he didn't move. Then I noticed the empty bowl of rat poison in the corner. I dragged a kitchen chair outside and climbed up to the nest, where I found the baby and mommy dead.
I took them out and laid them next to the dad. Then I poured water on their heads to baptize and save them, but it didn't work. I carefully placed my birds into the bowl of poison, hid them underneath the bottom level of the porch, and prayed to God to force the rats to eat them and croak.
Click here for Chapter 8: What a Difference a Mother's Day Makes